For this branding I created a stylised icon of a stag to represent the main element of the client's family crest which has the motto 'Safety in Strength'. The stag motif origin creates a strong story behind the brand, while the stag signifies strength, power and agility: key areas of focus for the STAG fitness classes that are based around using functional strength movements e.g. kettle bells, barbells, ropes, and sandbags.
The logo needed to grow with the business, and have the potential to be applied to clothing, merchandise and fitness equipment when needed at large and small sizes.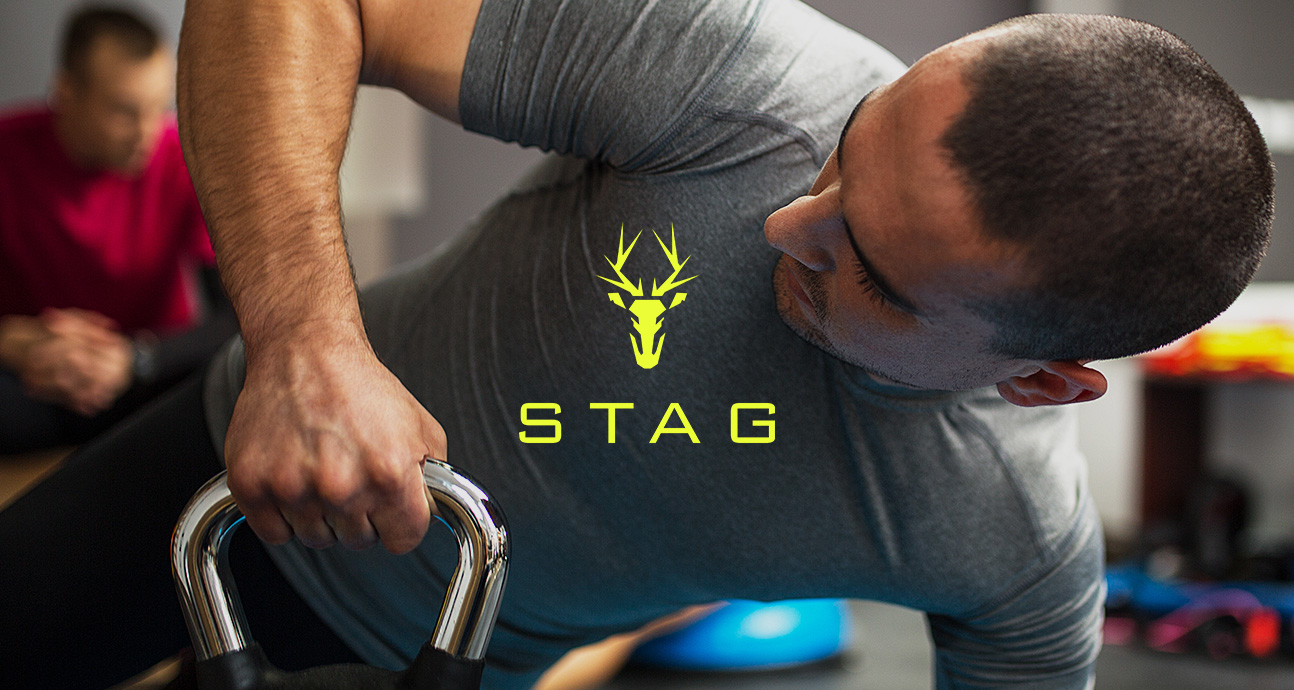 Option 1:
Sideways asymmetrical stance shows-off the shape of the head and neck in this more traditional design
Simple curved lines add elegance and contouring
Wide neck and large antlers hint at strength and power.
Option 2:
An angular, symmetrical version of the stags head – I felt this design had more distinction and character
Added interest with angled eyes to give expression, and dynamic antler angles to hint at speed and precision
I experimented with the icon at the point where the antlers meet the top of the head. I found that at small sizes, a simple straight split between the head and the antlers looked most effective.
I went to DesignBird as I was looking for a quality, strong, long lasting brand and logo for my start up business and I wasn't disappointed!  Laura took the time to find out about me and my business and what I was aiming to achieve both in the long and short term. She really wanted to know what was at the core of the business and what direction I wanted it to go in.

She managed to pick out all the important information and ideas that would work from the barrage of ideas I threw at her, and was quickly on my wavelength, making the whole process extremely easy from the start. Laura's ideas and suggestions were all exactly what I wanted and I couldn't be happier with the final design!

Thank you again to Laura at DesignBird – I couldn't recommend her enough.
Ben, STAG Strength